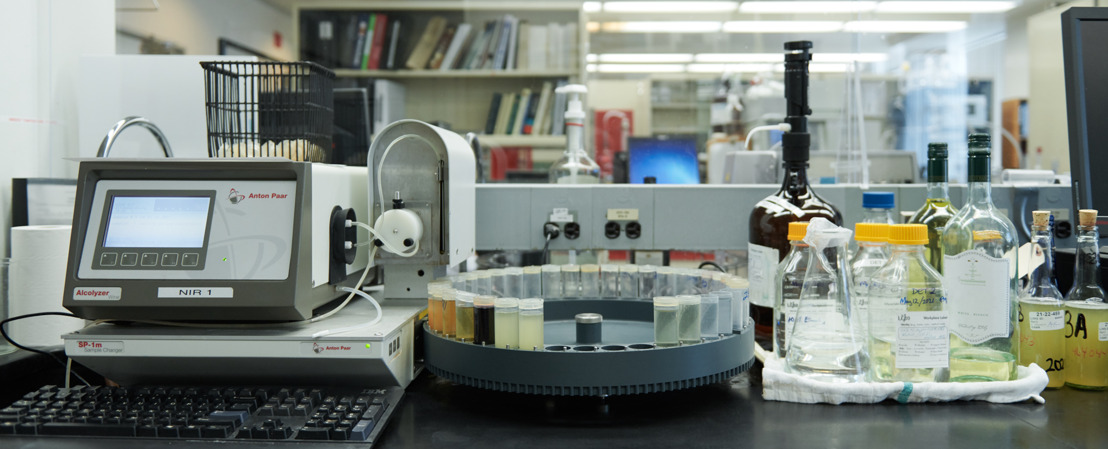 How The LCBO Lab helps keep Ontarians safe and informed
Some little-known facts about the science that goes into supplying safe beverage alcohol for Ontario
Did you know that last year, the LCBO Lab conducted 712,000 tests on 31,000 product samples? It's a little know fact that before any wine, beer or spirit hits store shelves at your local LCBO, it must first past a series of rigorous tests - all performed under one roof at The LCBO Lab.
The LCBO Lab is LCBO's quality assurance lab, an integral component in upholding the province's safety standards on alcohol products. If products do not meet LCBO's safety standards, the product is not sold in stores. Staffed by a team of LCBO Quality Assurance experts, The LCBO Lab is at the forefront of innovation and safety, ensuring all products meet Health Canada's regulatory standards before hitting store shelves. In fact, the LCBO Lab's standards are so well regarded, they're used as a benchmark by other Canadian liquor jurisdictions and alcohol producers.
The work done at the LCBO Lab gives Ontarians the knowledge they need to make informed choices about the products they buy, along with the peace of mind in knowing that it's safe for responsible consumption.
---
Three Key Tests The LCBO Lab Conducts
Label Accuracy:
The LCBO Lab chemically analyses products to reveal any hidden contaminants or additives and to confirm what's on the label is true - this includes the testing of low-sugar products to verify label accuracy.
Sweetness Algorithm:
Sugar levels don't always correlate with sweetness. The LCBO Lab created an algorithm to assign wines a unique sweetness profile so our customers know how sweet or dry a wine tastes before trying it.
Caffeine Content:
The LCBO tests products to ensure they contain no more than 30mg of caffeine per serving. Mixing higher levels of caffeine with alcohol can mask the effects of alcohol, making you feel more alert and increasing the possibility of over-consumption.
---
The LCBO Lab is a critical contributor to the LCBO's Spirit of Sustainability platform and commitments. Specifically, it supports LCBO's commitment to Safe & Informed Consumption by ensuring the safety of LCBO products and equipping Ontarians with the information they need to make informed drinking choices.
The LCBO Lab also supports LCBO's commitment to influence beverage alcohol industry standards through LCBO-led initiatives and thought leadership, all while making its technical expertise available to local producers.
To learn more about the LCBO Lab, visit lcbo.com/content/lcbo/en/sustainability.html